VISTARA FLIGHTS OFFERS
Jet Set Off to Delhi on Air Vistara With our Price Promise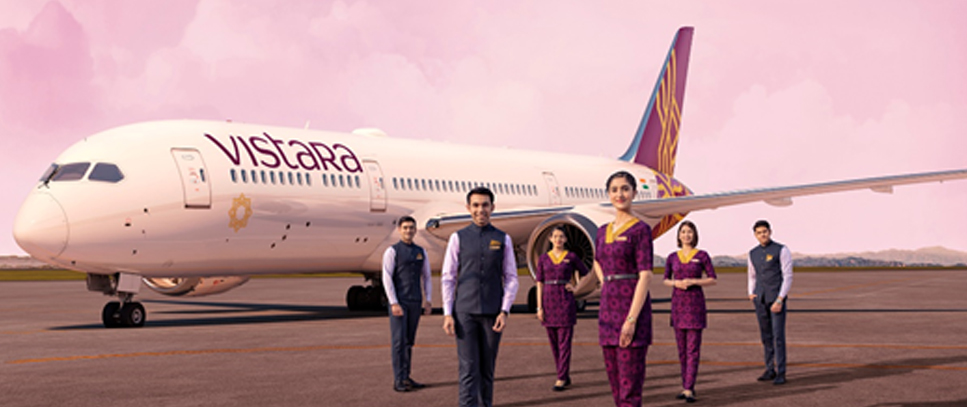 Air Vistara is an Indian airline with a hub based in Gurgaon, Delhi at Indira Gandhi International Airport. The airline recently operated the first flight in India with a fully vaccinated cabin crew, and in August 2020 launched its flight service between London Heathrow and Delhi; there are currently 5 weekly flights operating between the two cities.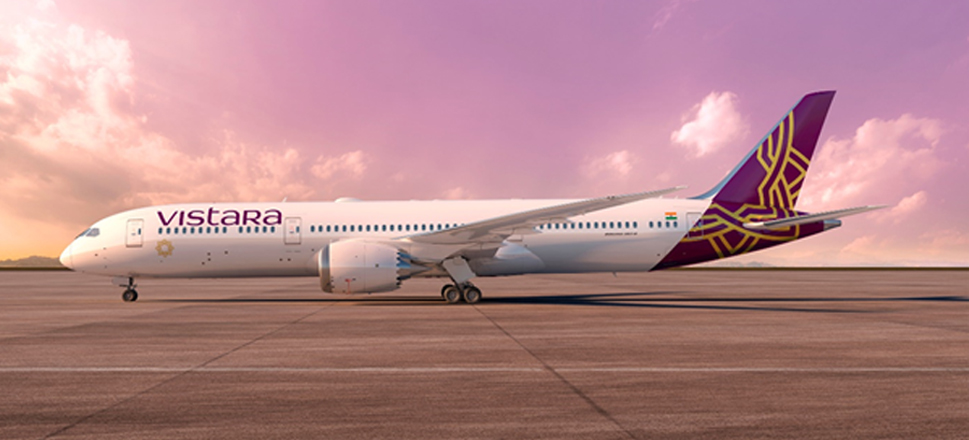 Delhi is a vibrant city offering the perfect blend of past and present, with charming historic structures and traditional markets set among contemporary malls and luxury hotels. It's an ideal place to explore if you like to immerse yourself in culture; there are museums galore, plus sacred monuments, famous ancient landmarks, and endless street side vendors serving exotic local cuisine.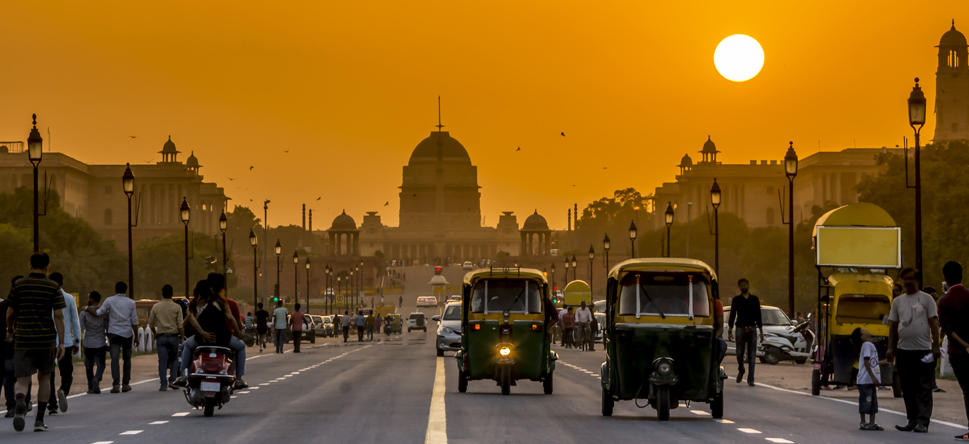 Traveasy offers the cheapest flights on Vistara to India with a direct service to Delhi 5 times a week, and on Mondays and Fridays its state-of-the-art Boeing 787-9 Dreamliner operates the route. And if one city isn't enough to explore, the airline also offers a domestic service from Delhi within India to key cities such as Ahmedabad, Amritsar, Goa, and Mumbai. As part of our price promise, we will price match your flight tickets and are confident on getting you the best deal on your travel!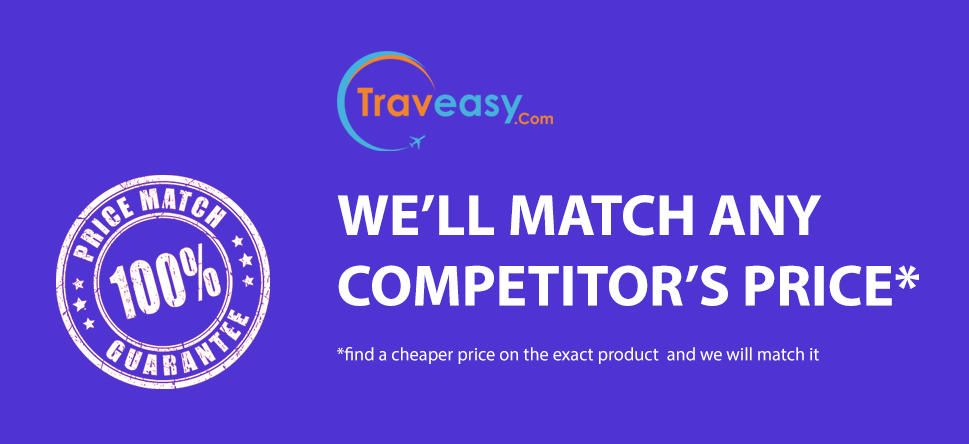 Vistara is renowned for its excellent hospitality and smooth in-flight journey. The airline's Economy class cabin offers ergonomically designed seating with fine Italian leather, plus complimentary food and drink and a generous checked baggage allowance. The Boeing 787-9 Dreamliner aircraft offers HD personal entertainment screens and a wireless inflight entertainment system, Vistara World that you can access via your personal device, with a library of over 70 hours of movies, TV programmes, music channels, and a live moving map display.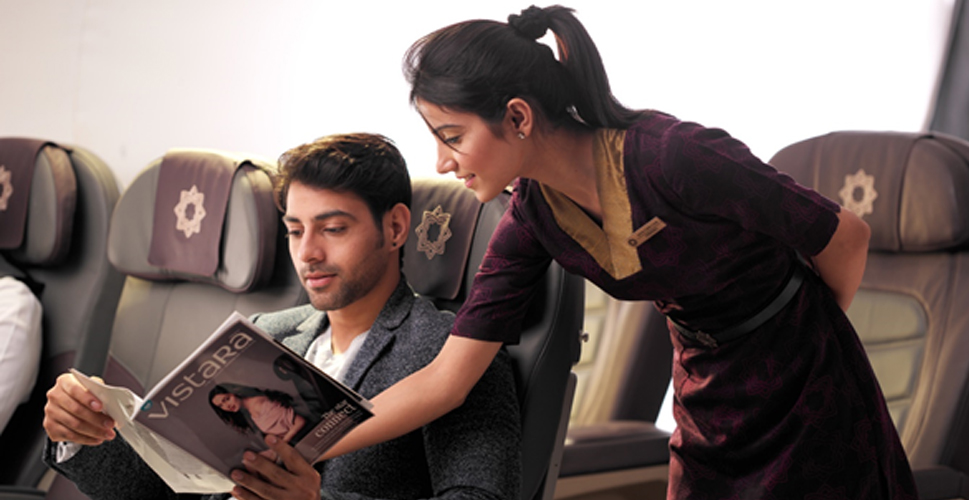 For an enhanced journey you can experience India's first Premium Economy with additional space and comfort, plus priority check-in, baggage handling, and boarding. The Boeing 787-9 Dreamliner offers 21 Premium Economy seats with six way adjustable headrests. Then there's the airline's luxurious Business class, offering mood lighting and added extras on board, plus complimentary lounge access and specially curated dining menus. On the Boeing 787-9 Dreamliner, Business seats recline into full flat-beds.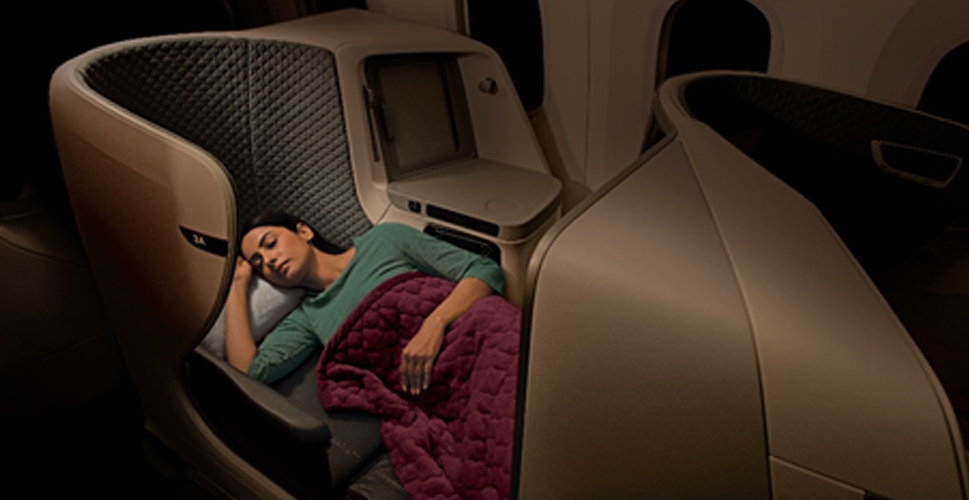 Contact Traveasy on 0208 819 9853 for our best Air Vistara flight deals to Delhi.